Lots of homeowners have been expressing concern over the appearance of various warm-season turfgrasses this spring. Bermudagrass, centipedegrass, zoysiagrass, and St Augustinegrass have all been slow to get going this spring. Conversely, cool-season grasses like tall fescue, Kentucky bluegrass, ryegrasses, and creeping bentgrass have thrived by our extended spring conditions.
Just a quick recap, our winter in NC this year was very warm. As a result, many warm-season grasses did not go dormant. At one point in early March, we were about 10-14 days ahead of 2019 and and about 21 days ahead of the 30 year average for accumulated growing degree days (GDD). Then, from about mid-March until mid-May, our weather has been characterized by cooler temperatures. During this 60-day window, we have given back nearly all of the GDDs compared to 2019 (we are still ahead of the 30 year average). This can be seen in the graph of accumulated GDDs for Raleigh.
What does this mean? The bottom line is, warm-season grasses have struggled to get going this spring. They greened-up quickly due to the warm winter, but for the last 60 days, they have not made any progress. In other words, they are not growing. To make matters worse, winter annual weeds like Poa annua, henbit, chickweed, and a long list of other winter annual weeds have hung around. This has made warm-season grasses look less-than-ideal this spring.
What needs to be done? First of all, there is absolutely nothing wrong with warm-season grasses. They will be fine. By mid-to-late June, warm-season grasses will be growing normally in NC and all of this will just be a memory. However, in the meantime, my recommendation is to mow the warm-season grasses to reduce competition and unsightliness of winter annual weeds. This will not only help the appearance, it will allow more sunlight into the canopy and help the warm-season grasses start growing more quickly.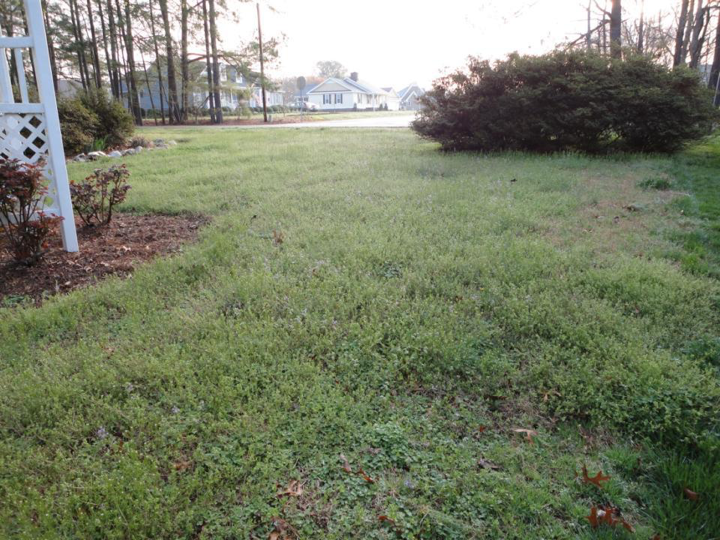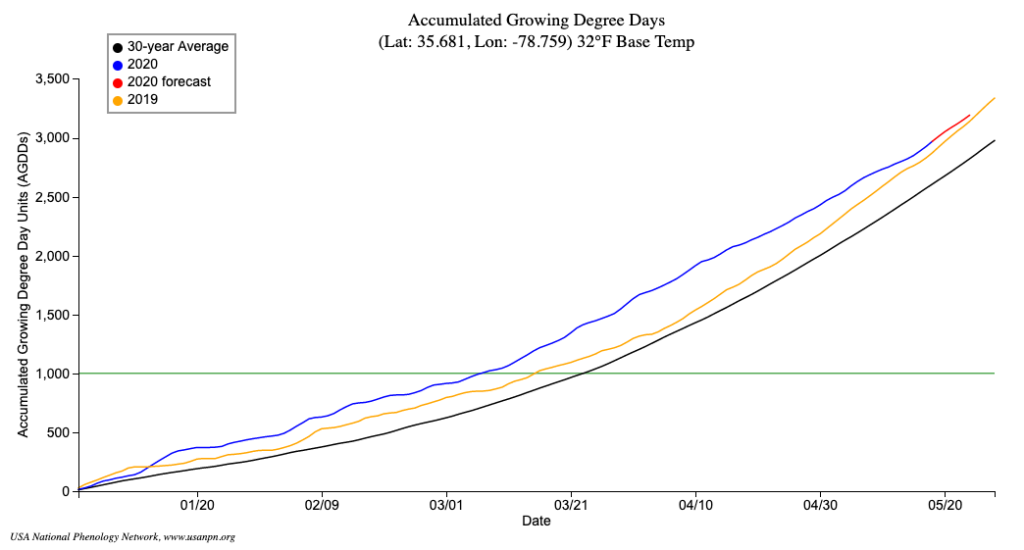 This article was written by Dr. Fred Yelverton from NC State and you can find the original post here.