Rutgers Plant Diagnostic lab and Nematode Detection Service
COVID-19 UPDATE (3/18/20)
The Rutgers Plant Diagnostic Laboratory is currently closed to the public.
While Rutgers University remains open, lab employees will be processing samples during limited hours.
Samples may be shipped via UPS or FedEx (not via US Postal Service) directly to our street address (Rutgers Plant Diagnostic Laboratory, Ralph Geiger Turfgrass Ed. Ctr., 20 Indyk-Engle Way, North Brunswick, NJ 08902). Please email us at rutgerspdl@njaes.rutgers.edu to inform us when to expect your sample (please provide tracking information if available).
Hand deliveries of samples may be left in the hallway at our front door. Please email us at rutgerspdl@njaes.rutgers.edu to inform us that you have dropped off a sample.
For questions, the best way to reach the lab staff is via email to rutgerspdl@njaes.rutgers.edu as we may have limited access to voicemail. Thank you for your patience.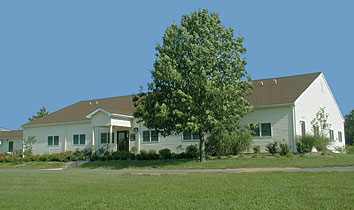 The Plant Diagnostic Laboratory is a full-service plant health diagnostic facility of Rutgers New Jersey Agricultural Experiment Station (NJAES). Our mission is to provide accurate and timely diagnoses of plant health problems for the residents of New Jersey.
Located on the Cook Campus, the Plant Diagnostic Laboratory provides plant health diagnostic services in cooperation with Rutgers NJAES Cooperative Extension faculty and staff. There is a user fee for this service.